 Education
Teaching Channel
Teaching Channel enables shifts in teacher practice by engaging educators in communities of practice that integrate real world examples in NGSS-aligned curricula.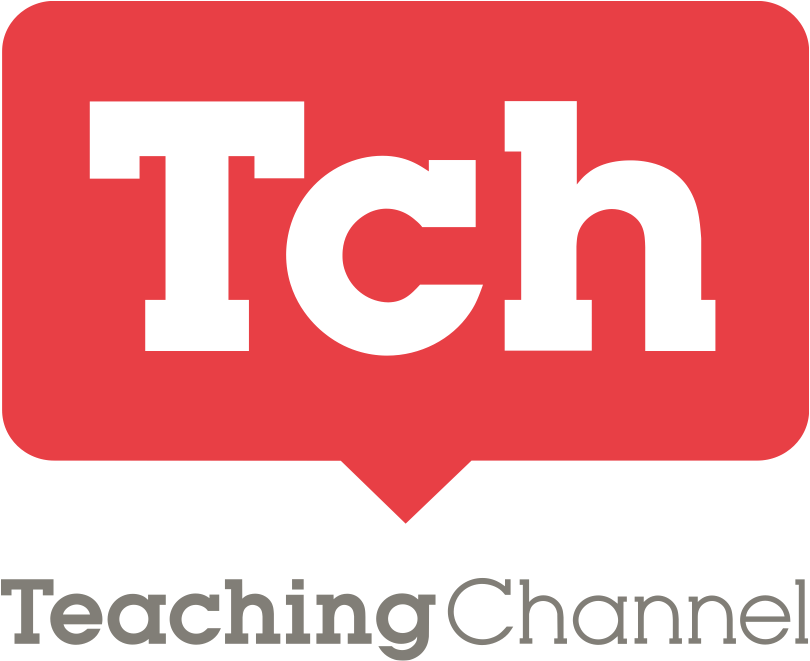 Teaching Channel is a thriving online community where educators can watch, share, and learn diverse techniques to help every student grow. It is a nonprofit video showcase of inspiring and effective teaching practices. Their resources provide a unique opportunity to offer professional development to you as an educator as part of your experience at Above and Beyond.
The Teaching Channel community is all about getting better together, through the use of standards-aligned video and tools designed for teachers. Developed through a special grant with the support of Boeing, Teaching Channel engaged 20 Boeing engineers and 10 teachers to create 10 science units for grades 4-8 that align with the exhibition content, national education standards and the educational themes featured in Above and Beyond. To access these special video and units, visit: www.teachingchannel.org Teachers can view the free website or encourage their district to join "Teaching Channel Teams," an interactive collaboration platform for professional learning.
Observe these STEM units and lessons in action in the classroom and share DBL (Design-Based Learning) at its very best! These materials can be used before, during, and after your visit to Above and Beyond. Each two-week unit of instruction emphasizes NGSS engineering design standards and related Boeing themes.
Mission to Mars
Students will simulate a launch sequence for a manned mission to Mars. The unit will encourage deeper understanding of gravitational forces and how direction, friction, mass, and air pressure affect the force necessary to launch objects. Students work to design a re-entry solution.
CubeSats
This module explores very small satellites sent out into space. These satellites are 10 cm cubes and carry a variety of payloads. The unit will embed lessons on volume, mass, and density; the common uses of satellites; how satellites function; and their orbits as well as force and motion in space. Students design a model cubesat, test it, and summarize their findings for a professional panel.
Re-examining the Soft Landing
This module explores the core challenge of protecting an astronaut during a landing. Science concepts that are organic to the project include gravity, force, shock, material science, and impulse momentum theorem (increase time of impact to soften the blow) as well as electricity in parallel circuits.
Optimizing a Wind Turbine
This unit addresses wind as an alternate energy option. It features building an initial prototype—testing it and then using backwards design analysis to prepare an improved turbine design. Students explore how lift, drag, and airfoil can be altered via design choices.
Bolt Catcher—Exploring Energy Absorption and Reusable Crew Capsules
The core project will help students learn the importance of force and motion in the area of space science as well as ways these concepts are applied to other areas of science and life, including the necessary interests, aptitudes, and programs of study to pursue a career in engineering.
Forces of Flight
This module studies the four forces of flight as students work to build a vehicle that can travel through the air for a required distance and then deliver a specified payload. Students will identify one or two aspects of flight forces (ex. power or propulsion) and then modify structural features in a flight simulation of their own (ex. manipulating propellers or ram jets) in order to impact performance.
Chemistry of Composites and Bio-Polymers for the Planet
This unit revisits the physical science properties of matter: mass, volume, density, boiling point, melting point, and solubility. Students are then introduced to bio-polymeric materials and their properties with hands-on activities that explore types and uses of plastics and reinforced plastic composites made from renewable materials.
Acoustic Sound Waves in Action
This project blends several important disciplines including science, math, human and animal biology, engineering, architectural design, industrial processes, and music. Students are introduced to ultrasonics, electroacoustics, aeroacoustics, architectural acoustics, sonic boom creation and reduction, sound suppression, and sonification.
Design and Build a Biosuit
The essential challenge in this unit focuses on biosuit construction. The suit must address biological necessities and assure that its user can survive multiple environments while completing key tasks. Students will examine the relative differences between local and extreme environments and review different environmental effects on the body.
Glider Optimization
In this unit, students will explore glider design with a special emphasis on kinetic energy, conceptual models, small-scale models, and observations and data collection. Throughout the lessons, students will conduct research on how kinetic energy translates to distance traveled and how models can be used to learn the basics of flight.